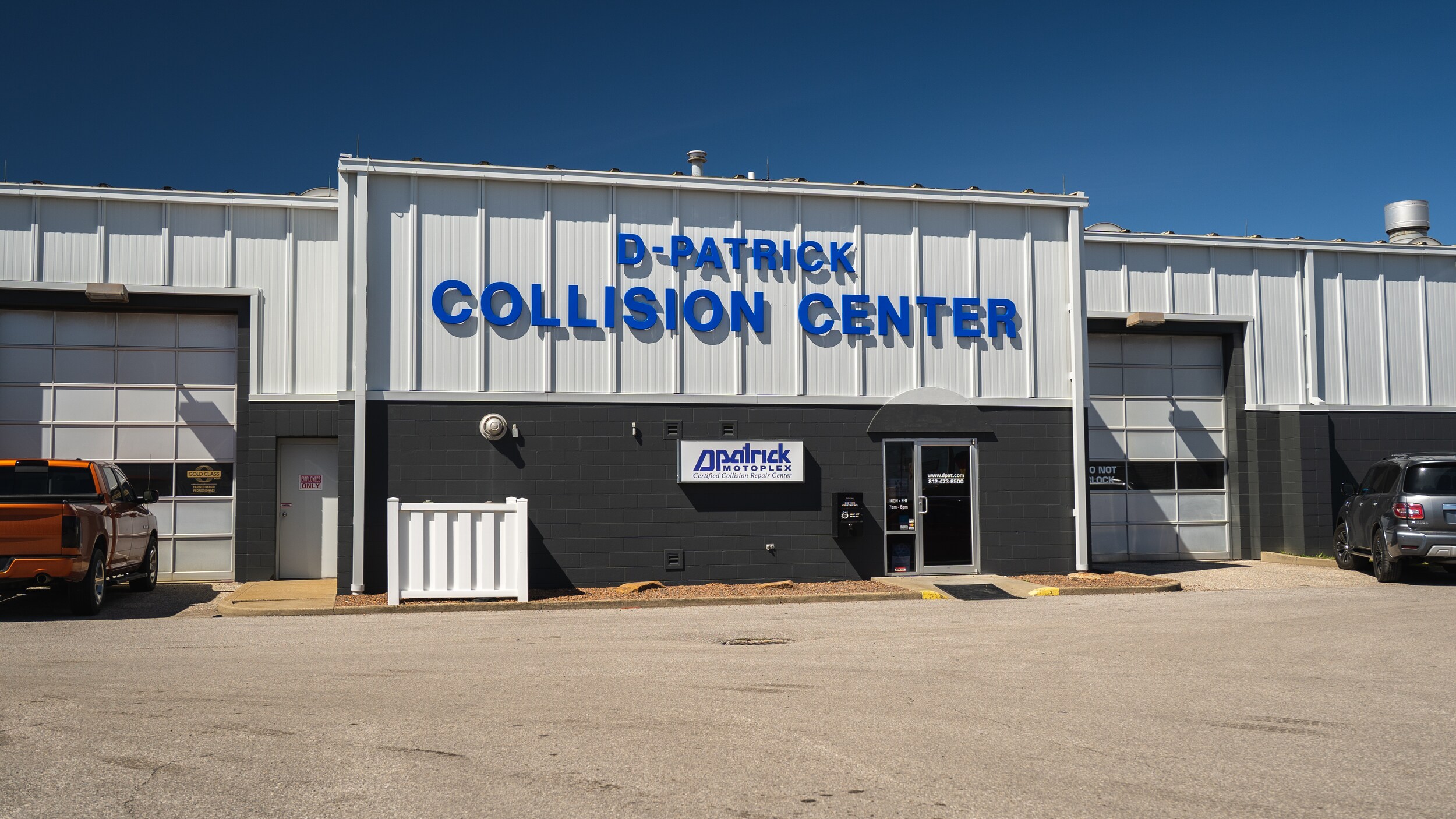 Evansville, Indiana Body Shop
Should your vehicle be damaged in a collision, you have the right to demand that your vehicle is restored to factory specifications. In fact, to ensure that your vehicle will be properly restored, it is imperative that you visit a certified collision center. D-Patrick technicians diligently work to restore all vehicles back to their pre-accident condition using manufacturer-approved tools, equipment and repair procedures.

OEM Parts
When restoring a vehicle back to its pre-accident condition, it is important that original parts are used in the repair process to maintain peak performance and safety. Only original parts are used at certified centers to ensure superior quality, fit and function.
D-Patrick Motoplex Certified Collision Center works hard to bring your vehicle back to manufacturer's specifications.

Master Certified
D-Patrick has the only body shop in the country certified by all five German manufacturers to restore their respective vehicles to factory specs. D-Patrick is the only body shop within 100 miles that can restore your Audi, BMW, Mercedes-Benz, Porsche and Volkswagen without voiding the warranty.